BROWNSTONE PANCAKE FACTORY
The Brownstone Pancake Factory is an extremely popular eatery in Edgewater, New Jersey, known for its famous pancake wraps and outrageous milkshakes. The concept came from owner, Bobby Bournias who wanted to expand his family's hugely successful Jersey City location further north up the Hudson River.
This project was another collaboration with Interior Designer and Bobby's wife, Vanessa DeLeon. The goal was to create a completely different experience leveraging the existing brand strategy of the original location. The result was a bit industrial and a bit surreal and was the inspiration for the new logo and mark design which were created with various applications in mind. Both are instantly recognizable and incorporate an updated color pallette with subtle influences from the originals, creating that connection between the locations.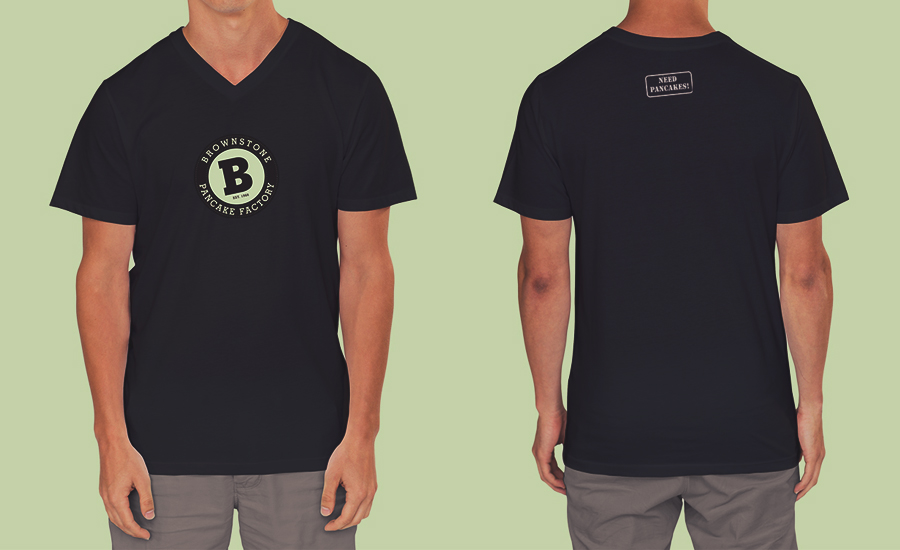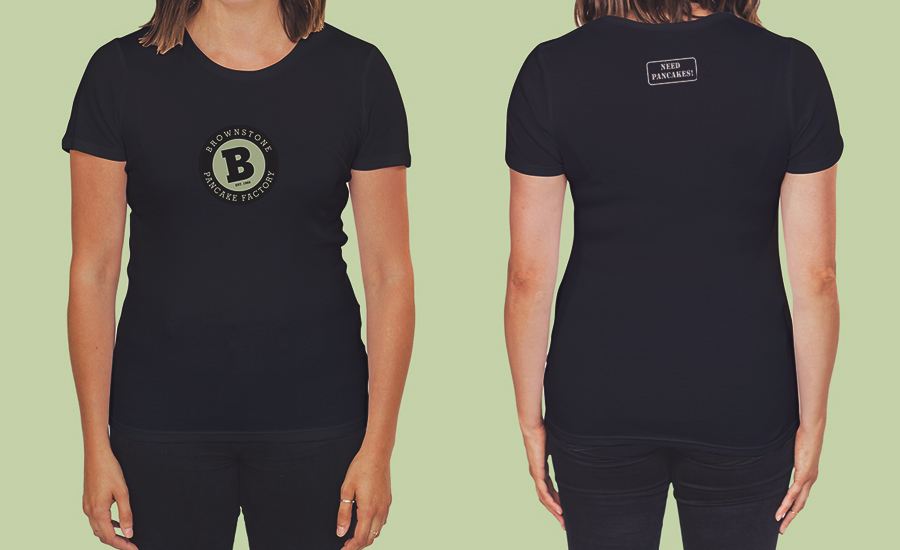 The newly created identity system is used on everything from the building's exterior signage to proprietary branded syrups and coffee. Employees proudly wear uniforms emblazoned with the "B" mark and customers pick up take out in beautiful, sturdy, branded bags. Need Pancakes!